There's a lot going on at the end of the year, we know that well. So, here's your reminder to use up your insurance benefits before year end. To learn more, keep on reading.
Understanding Your Maximum
When you pay for your insurance each month, you're paying for coverage up to a certain point. That's your annual maximum. When the year ends, everything starts over, and you start building back up to that max from zero again. It's a good idea to get any work you need done now before the first of January. That way, you won't start chipping away at that maximum early in that year, running the risk you run out of coverage if you need more work throughout the year.
And Your Deductible
Your deductible also resets at the beginning of the new year. This is the amount that you must pay out of pocket before insurance kicks in. The amount varies from plan to plan. The amount that you've paid toward your deductible this year will not roll over into next, so consider that when deciding what to get done before the end of the year.
No Insurance, No problem!
If you are not insured, that should not be a barrier to receiving care. That's why we offer an in-house savers plan. Our comprehensive plan includes a dental exam, X-rays, and so much more. You can read all about what's included along with some answers to frequently asked questions about the plan on our website.
Affordable Dentistry in Louisville, KY
Here at Springhurst Hills Dentistry, we believe that all patients should have access to top notch care. That's why we accept a range of different dental insurance plans here at our practice. Don't have coverage? Head to our website to learn what else we can do to help you afford your treatment. And while you're there, request your next visit!
Posted on behalf of Dr. Lan Tran, Springhurst Hills Dentistry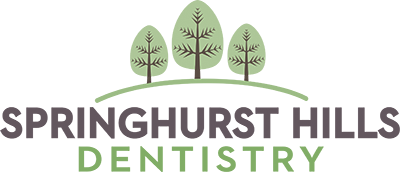 Springhurst Hills Dentistry
Contact us today to see how we can help you and your family get healthy smiles!
Send Us An Email